Mint life Sciences Pvt Ltd.

Mint Life Sciences Pvt. Ltd is a renowned Indian healthcare company. As a trusted partner for comprehensive healthcare solutions, Mint has been committed to manufacturing the highest quality formulations, active pharmaceutical ingredients, and wellness products for the last 3 decades. Mint has also forayed into the disinfectants and antiviral coatings segment recently powered by the use of nanotechnology.
Mint life Sciences Pvt Ltd manufactures the nanotechnology based thin film coatings innovated by Nano-Vox.
I-SPARC Technologies Private Limited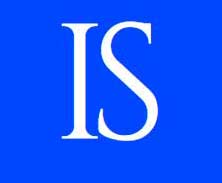 I-Sparc is a consulting firm that delivers growth through effective marketing and sales solutions. They are a team of IIM/IIT graduates conquering the difficulties of Sales and Marketing. I-Sparc helps other companies to solve existing problems that will have profound impact.
I-Sparc Technologies Pvt Ltd is an exclusive marketing and sales firm for Nano-Vox.